Improved management systems are necessary
to increase your competitiveness
to meet international standards
to manage your risks and your sustainability process
for your high reputation in the market and with the public
We provide consultancy services for ISO 9.001 ISO 14.001 ISO 18.001 / OHSAS atcetera …
Environmental impact and hazard analysis
Improved management systems are necessaryIndustrial processes involve risks which have
to be managedImproved management systems are necessary
handling of hazardous substances
minimizing pollution of air, soil and water
reduction of hazardous waste
meeting international standards and local requirements
We help you manage your risks through our analysis.Evaluation of risks. Optimizing prevention. Reducing costs.
Feasibility studies for technical projects
Planning a new process and asking about feasibility and alternatives?
Need to save costs in your industrial processes?
Experience needed for new industrial concepts?
Water treatment of industrial waste water?
Optimizing your processes to save costs and resources?
Lower accident rates in the occupational process?Our expertise covers
Process Engineering. Feasibility. Investments.
Operational costs. Return on investment.
Competitiveness. Payback. Experience.

NO Conformity NO European Market for your machinery
If you produce or import any kind of machinery into the European Union which needs to meet the DIRECTIVE 2006/42/EC of the EUROPEAN PARLIAMENT and of the COUNCIL of 17 May 2006 on machinery,
we support you with expertise about the relevant essential health and
safety requirements and provide
the necessary analysis of the risks and hazards
the documentation of the machinery including the required instructions
for use of the machinery
the EC DECLARATION OF CONFORMITY OF THE MACHINERY or
DECLARATION OF INCORPORATION OF PARTLY COMPLETED MACHINERY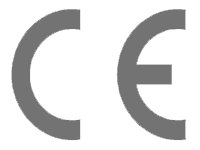 We provide education services and seminars for:
your management
your employees
your technicians
Optimizing processes, water treatment,
management systems,
hazardous substances,
occupational health and safety …
on-site at your location